Bolt Burchill Tranter Lawyers can offer you sound advice and effective practical strategies to help you in all business law, property law, body corporate and other areas of general law including:
Conveyancing
Property Law
Purchase and Sale of Business
Retail and Commercial Leases
Wills, Powers of Attorney, Probate and Estates
Body Corporate and Management Rights
FIRB applications
Local Court Appearances
Mortgages
Local Government Law
Traffic Law
Many other areas – just ask us for details
As our large client base confirms, there is no substitute for our firm's local knowledge or for our personalised service particularly when considering:
buying property;
or looking to start up a business or to consolidate a business venture in Far North Queensland – particularly Port Douglas and Mossman; or
for other matters when you need a local Solicitor to help you with your problem.
Our conveyancing clients (particularly those from outside the region) take great comfort in our specialised local knowledge of the area and we are happy to lead clients through sensitive and localised aspects of your conveyance and to provide history and perspective.
This is particularly so for Buyers and we encourage potential buyers to contact us prior to signing the contract so that all important issues can be addressed from the outset.
With the rapidly changing legislation affecting Sellers of real estate, we urge potential Sellers to contact our office and obtain advice prior to entering into the contract so as to avoid any potential problems and to fully understand emerging trends in relation to your conveyance.
We take a comprehensive approach to your file providing advice and support before, during and after your conveyance including advices on any ancillary matters. There is no extra charge for this service and is included in our fee.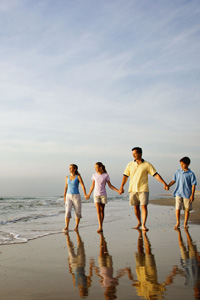 You can also be assured that your queries (whether by telephone or email) will be promptly attended to and that you can always speak directly to one of the partners if there are any particular or special issues.
We have a range of specific information brochures designed for purchases and sales of real estate offering our expertise as North Queensland Local Lawyers. Easing the process of buying and selling property in Daintree, Cow Bay, Cairns, Cooya Beach, Newell Beach, Wonga Beach, Port Douglas and Mossman areas.
Please contact us to obtain a copy of the brochure relevant to your circumstances, without obligation.